How to counter thermal and EMC challenges in designing your applications
When designing applications EMC and thermal challenges often arise when starting with the first prototypes. Telerex presents a series of webinars how to tackle these issues with a specific focus on power supplies.
System performance cannot be easily predicted from the performance of individual components because the thermal and EMC design of a system can be a very complex 3D problem including conduction-convection-radiation, often resulting in non-EC compliancy. Telerex, with its wide range of thermal and power supply products, offer customized EMC and thermal solutions to help our customers with pre-compliance equipment testing. That is why Telerex has setup a serie of free webinars during the month of June, about industrial thermal and EMC issues for designers and engineers, with a focus on the combination with power supplies.
Join these webinars by registering.
Webinar Electric Coolers
1st of June 2021
Webinar EMC/EMI shielding, filtering, absorbing
15th of June 2021
Webinar EMI gaskets
22nd of June 2021
Webinar Mean Well
29th of June 2021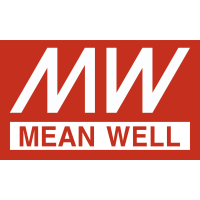 Would you like to follow one of the webinars? Please fill out this form.
The webinars are free of charge. Please complete the form so we can provide you with the login information.
Loading